The Augusta County Historical Society
Augusta County's history is America's history.
Here in the county that once stretched west to the Mississippi River and north to the Great Lakes…Native Americans clashed with pioneers opening the frontier…Revolutionary War patriots helped secure their nation's liberty…America's agricultural revolution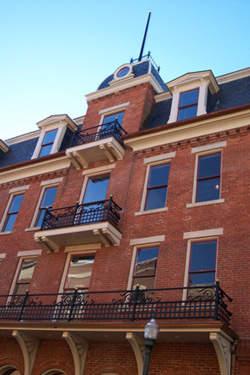 began…a future U.S. President was born…Civil War armies vied for control of a state…and great artists shaped their vision.
Indeed, Thomas Jefferson, Patrick Henry, Cyrus McCormick, Woodrow Wilson, Robert E. Lee and Stonewall Jackson all played important roles in our history, but so did Grandma Moses, George Caleb Bingham, Kate Smith, John Coalter and William Sheppard. Daniel Boone visited kinfolk here, Santa Anna stopped here, Charles Lindbergh landed here, Erwin Rommel studied here and Billy Sunday preached here. Even history's great names like Eisenhower and Lincoln traced their ancestral homes to this county. And, we cannot tell a lie – George Washington slept here.