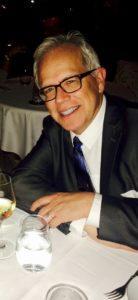 Monday, April 3, 2017
6 p.m. Social Hour and 6:45 Dinner
Stonewall Jackson Hotel and Conference Center.
Guest Speaker Robert Newlen, the Chief of Staff for the Library of Congress, will present
"The 21st-Century Library of Congress: Your Library in Washington D.C."
Robert Newlen has spent more than 39 years at the library serving in many areas including assistant law librarian and in the collections development. He was recently promoted to Chief of Staff.
A fundraiser drawing and silent auction for special donated items will round out the evening. Tickets are already available. Download this ticket order form or call 540-248-4151.