An evening with author William Walker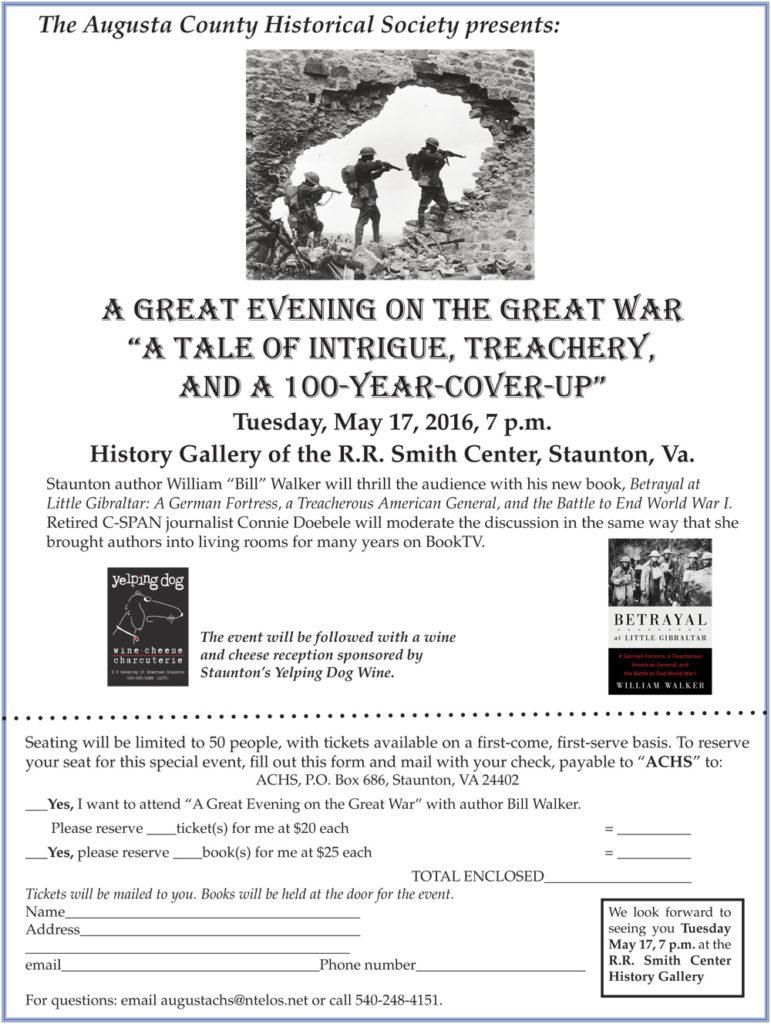 Staunton author William "Bill" Walker will thrill the audience with his new book Betrayal at Little Gibraltar: A German Fortress, a Treacherous American General, and the Battle to End World War I. Retired C-SPAN journalist Connie Doebele will moderate the discussion in the same way that she brought authors to audiences' living rooms for many years on BookTV.
A Q&A and audience discussion will follow this 30 minute presentation. Guests will enjoy a  wine and cheese reception afterward, sponsored by Yelping Dog Wine.
Seating is limited to 50 people and tickets are $20 and available on a first come, first served.
Reserve your seat by calling ACHS  at 540-248-4151 or emailing augustachs@ntelos.net
Mr. Walker will sign copies of his book, which will be available for sale. He will also share many of the World War I artifacts he has collected during his twenty years of research and writing.
To learn more about this fascinating topic visit Bill Walker's website